Attention to detail breeds perfection – and this is absolutely true for choosing wedding invitations. The cards that couples send out to guests not only keep them from endless questions about details but also carry sentimental value. If they are well made, they will be kept as a memorable gift. We've selected seven perfect places to shop invitations for whatever style of wedding you choose.
Bliss & Bone
Bliss & Bone is about minimalism, simplicity of style, timeless values, ​​and an individual approach. Not only can they design your typography or online invitations, but they can also create a website for your wedding where you can put your wishlist, a mood board for guest attires, or, for example, a location map.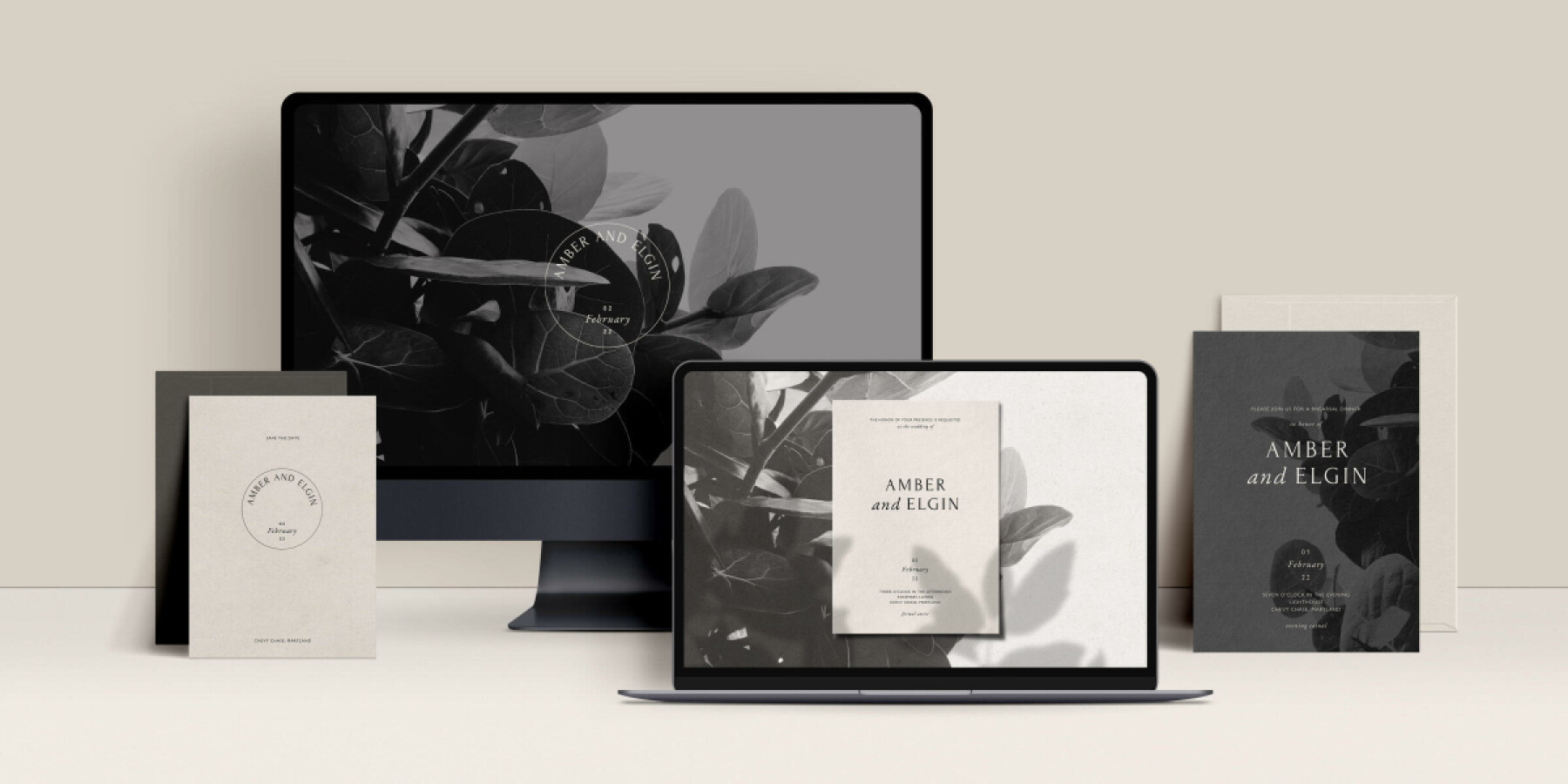 Bourne Paper Co.
Bourne Paper Co. is a godsend for those who want to make even unsustainable ideas sustainable. The printing house works with recycled and local materials. Besides following the current consciousness trend, they use modern design: minimalism, absolute shapes and pure colours.
Minted
Minted is a marketplace for independent artists and art lovers. Here you can find the most original and unexpected designs. The variety of styles, shapes, approaches and techniques is what you need if you are not sure which typography to choose.
Papel & Co.
The Papel & Co. bright style is inspired by the architecture of Antti Lovag, the designer of the famous Bubble Palace of Pierre Cardin in France. Perfection of forms, warm colours and a manifesto of futurism. The printing house uses techniques from the late 1800s and 1900s, so it is 100% handmade.
Papier
Papier invitations are heaven for lovers of fine writing. Stylish calligraphy can embellish not only invitations but also wedding menus, seating plans and banquet cards. And, of course, each one can be personalized, so it means more alive in the hands of its maker.
Shine
The key value of Shine is the timeless and classic aesthetic. The typography uses premium materials like silk ribbons, vellum jackets, and wax seals. Shine's designs feature a restrained palette and classic typefaces. Their invitations, enclosed in a family album, will not lose their relevance when the husband and wife turn to them again, even for a paper, even for a gold wedding.
Velvet and Gold
Velvet and Gold are here to express the uniqueness of communication through design. They think through the smallest details of typography (from shades and fonts to decorative elements and textual meanings) so that it takes on special importance for you and your guests. In addition, they can make not only invitations but also info-boards, ambience and directional signs.