Ashley and Matthew, both Americans, chose to celebrate their marriage in the beautiful setting of Villa del Balbianello, located on the picturesque Lake Como in Italy. Their wedding was an elegant and intimate affair, exuding a chic atmosphere. Among the many heartfelt moments of the ceremony, one that stood out was Ashley's arrival, which was met with a sweet and emotional look from Matthew's mother. The couple's dances were filled with joy and love, bringing tears of happiness to their guests' eyes.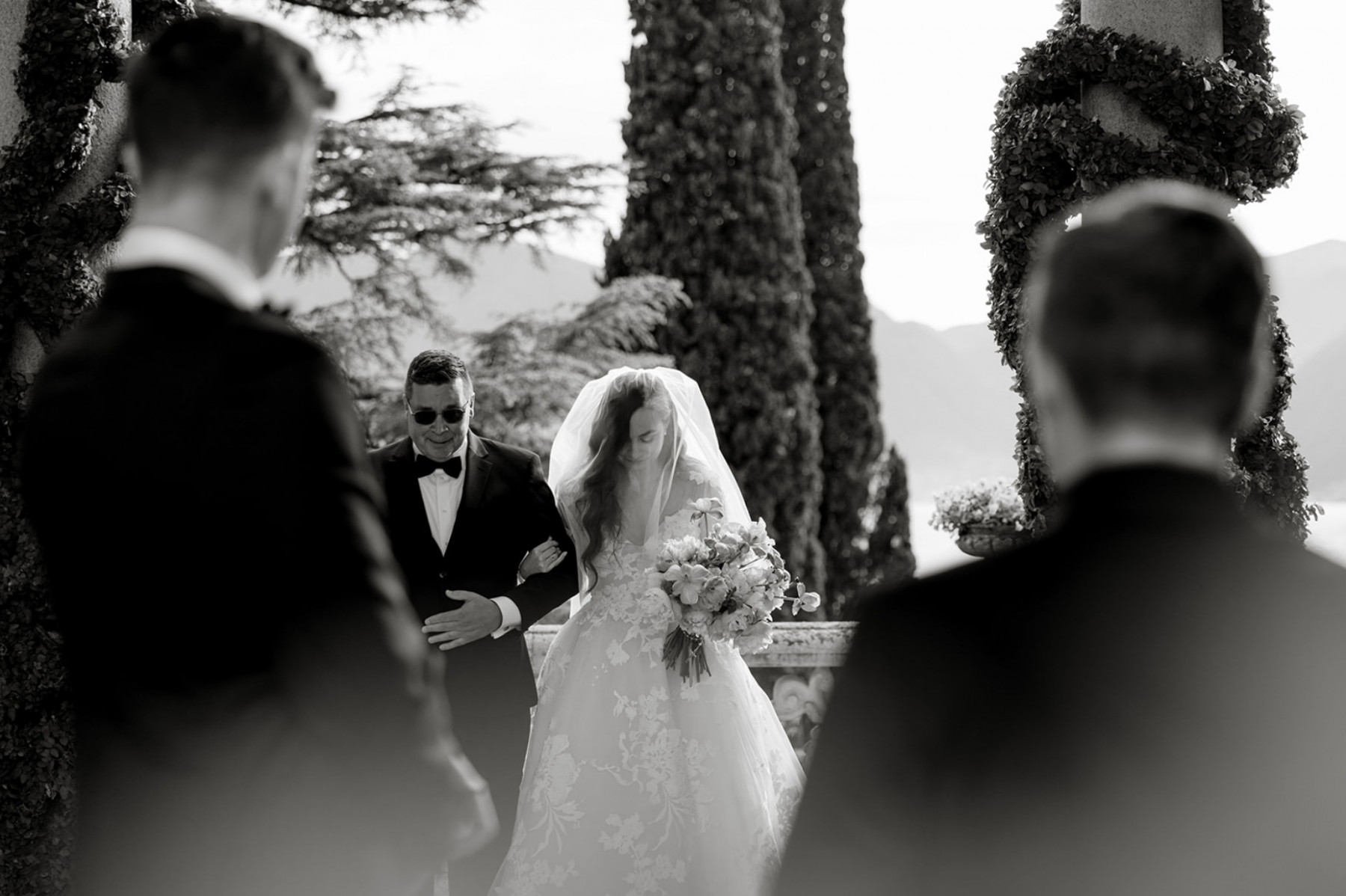 The entire celebration was characterized by a refined yet unconventional style. The chosen color palette of pink, yellow, fuchsia, and green beautifully adorned both the ceremony and the reception tables, adding a touch of vibrancy and warmth to the occasion.
As the evening progressed, the couple and their guests enjoyed a memorable boat ride under the starry night, creating lasting memories together. 
Explore the details of the wedding as captured by photographer Nicoletta Subitoni.
Wedding Designer @beneventplanner
Photographer @nicolettasubitoni
Location @villadelbalbianello
Catering @sunlake.catering
Makeup artist @thestudiocomo
Getting ready location @relaisvillavittorialakecomo
Music and audio service @blunotteventi
Transfers @boatservicelakecomo
Flowers @whitepepperstudio
Videographer @karm_wedding_video