If we only had three words to describe the works of Casi Yost, it would be chic, elegance and sincerity. Her wedding albums feature an uncomplicated balance of candid and spontaneous images, all of them charged with emotion. The photographer is attentive to details and is not afraid to experiment. In an interview with us, Casi talked about how she sees beauty, finds perfect contact with clients and takes pictures that leave no one indifferent. 
Tell us about your understanding of beauty and naturalness.
Beauty to me falls into two categories. The first being aesthetically pleasing, a rose, art, architecture, or anything else that your eyes feast on. The second being the human spirit, love, life and how beautiful those things are because they cannot last forever. Weddings deliver both in one single day, which makes it even more fulfilling for me to photograph. 
How would you describe your style?
My love of fashion and documentary style photography combine to create a style that merges both worlds - the editorial and the photojournalistic. It is important to me to be able to create work that is visually appealing, but also photograph it in a way that is honest. I believe that photography is not an art of documenting the world, but documenting it as you see it. It is an art of observation. I try to consider the intangible value that these photographs will have 30 years from now when children have grown, family members are no longer with us, and the photographs serve as art, but also bring those memories back. I think my style merges art and the heart. 
Today, many believe that learning photography is not necessary. Do you agree with this?
I agree and disagree. We all have our phones to document everyday moments - this is very important so that we have those memories to look back on. However, learning photography as an art allows you to see things that other people can't see, and to amplify moments and emotions that the camera on your phone cannot do. There is a balance and place for both. It is critical to know when to pull out your phone, and when to hire a professional to document moments. 
Why did you choose the genre of wedding photography?
I find myself drawn to people and trying to leave an impact. I stumbled upon weddings when my friend asked me to photograph her wedding. There were many moments through the day that I found myself saying, "this is so special" and I knew that these images would be extremely important to them later on. When I realized I could photograph meaningful moments, create artwork, and leave an impact in peoples lives, it was such an easy decision to do weddings. 
How do you manage to establish contact with the bride and groom?  
Building trust is very important. I recommend to anyone inquiring with me to either meet in person or over the phone. There are many photographers out there that can take beautiful images, but to create meaningful images, you have to trust your photographer and feel at ease with them. I am honest with them about this. I also will work with them to fix problems that might arise before they even begin - things like understanding family dynamics, or giving advice on how to ensure their day runs smoothly. They then see that I have experience and I want to use it to help their day be flawless. This trust and relationship-building is very important. 
How to capture the right moment in a photo?
I try to never take the camera away from my eye - even during transition periods. Those are the most impactful images because people let down their guard. I also let my clients just enjoy the moment and step away from them. Sneaking photos and just observing things as they unfold, slipping in and out of the crowd all add to capturing the right moment. You also have to be able to predict when something good is going to happen, so watching people is very important. I don't relax the entire day, I am always watching and photographing. At the end of the day, your shoulders hurt from holding up the camera to your eye, but it is worth it.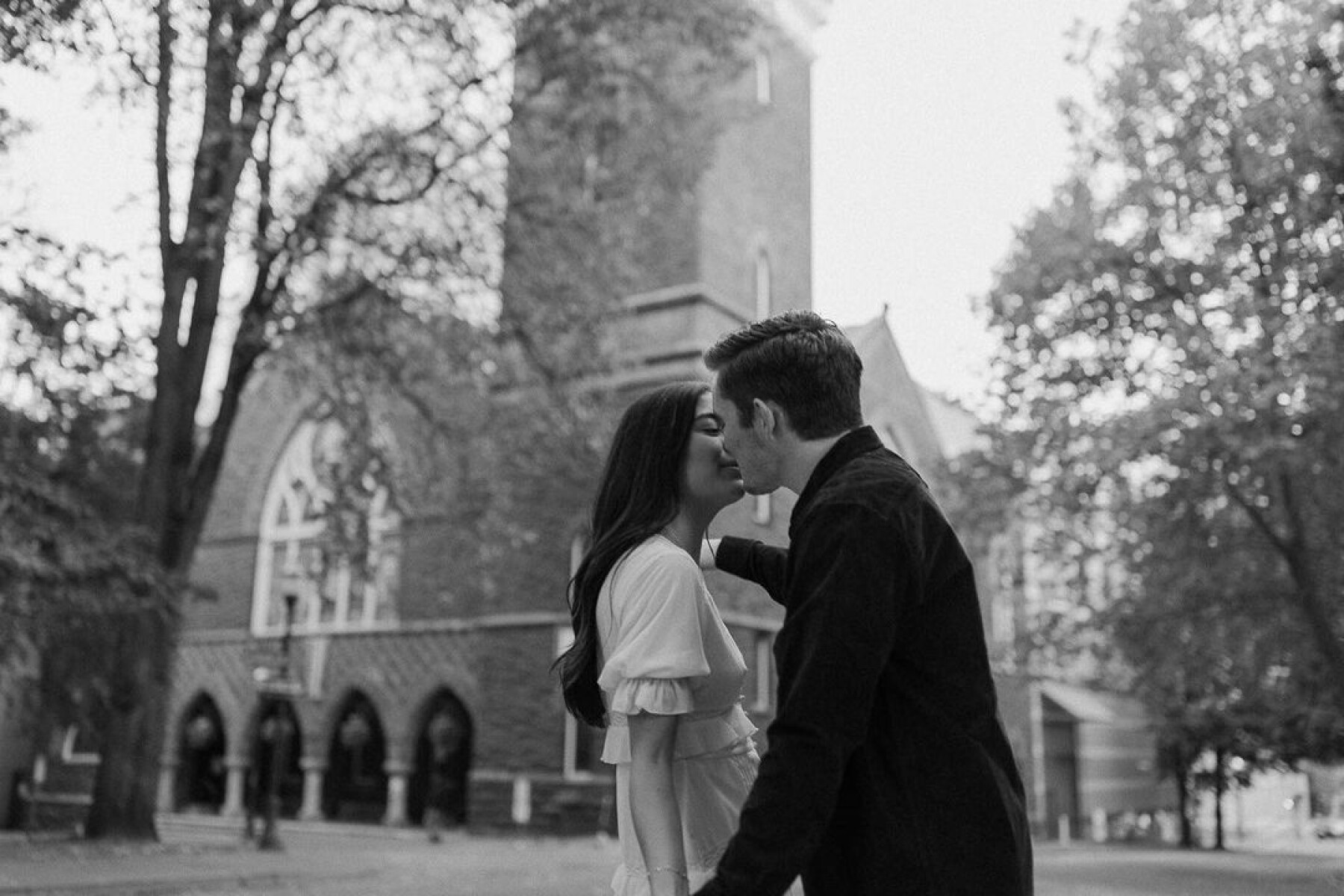 What is the secret of photographs that attract the eye?
The basic principles of contrast, rule of thirds, use of negative space, framing all greatly help to create a visually interesting photograph. But when you can combine great composition with a poignant moment, that is what truly makes for a phenomenal photograph. I am especially drawn to photographs that have minimal backdrops, are composed really well and the subjects are enjoying themselves. The hard part of art is that different photographs will look good to different people, you just have to create what your own eye sees as good or impactful and then hope that other people who like the way you see will want you to photograph their wedding that way.