Photographers who have felt the magical spark of love often offer a deeper understanding of wedding photography. They understand the importance of those special moments between family members, the secret kisses from the bride and groom, and the tear-filled eyes of the happy couple's parents. It is this knowledge of love and weddings that separates the good photographers from the great photographers.
Jennifer and Salvatore are the photographer-duo behind the Lace and Luce brand. They met by chance when Jennifer found herself stranded with her friends on the Amalfi Coast with a flat tire. Salvatore was working nearby and offered the group his help. Love blossomed between Jennifer and Salvatore from there. Founded by this couple in love, Lace and Luce captures the intimate moments that some photographers miss.
What is 'luxury wedding' photography?
I think there are a lot of things that go into making a wedding a 'luxury' event. From a photography perspective, luxury means the investment of our time into each and every wedding. We take on a limited amount of celebrations each year, and we do not usually travel outside of Italy for our weddings. We make sure we are present, rested, and able to create an amazing experience for each couple, both before the wedding and on the wedding day. In our eyes, even the simplest of elopements can be made to feel luxurious with the right attention to detail.
 How did you start working together?
We did not always work together. I started the photography business myself and worked alone for a few years. Salvatore previously worked as a sommelier in various hotels and restaurants in the Amalfi Coast, London England, and Canada. When we started shooting more weddings he came on as our second photographer and it was a natural transition to have him become a full partner. Salvatore has always been very artistic and photography came very naturally to him.
Do you follow other wedding photographers' work for inspiration? 
I think inspiration can be found everywhere, it is all about finding that spark that speaks to you and then using that as a point to create something unique from there. We definitely follow other photographers' work, but prefer to focus on non-wedding photographers. Some of our earliest favorites are Julia Margaret Cameron and Peter Lindbergh. While we do follow some other wedding photographers, we try to keep focused on our own work and doing what inspires us. I remember the photographer that first made me want to start exploring wedding photography was Elizabeth Messina. Her work had such a soulful depth to it that I still admire to this day!
Are you still searching for the 'perfect' style?
I feel like our style has evolved naturally over time. Every client we met, every location we photographed changed us in some small way and brought us to the style we have today. Although we are very happy with our style now, I do feel as though it will continue to evolve over time as we experience new things and go through life.
How do you make the bride and groom feel comfortable?
Nerves are a normal part of both weddings and having your photo taken. I think I am naturally a very calming person, and I think your energy as a photographer and how you approach the day greatly affects the style of photograph you create and calms the couple's nerves. Also, I think the biggest part of calming nerves and getting relaxed and authentic photos is giving couples the space to be themselves. We approach each wedding differently, and we don't try to re-create photos from other weddings we have had in the past. Instead, we focus on capturing that moment and space in time.
How did your own wedding help you understand the workings of the special day?
We chose to get married in Salvatore's hometown of Praiano on the Amalfi Coast. For me, it was a destination wedding as my family and friends flew in from Canada. It was the most amazing week with a flurry of friends and family coming in from all over the world just for us. This experience has definitely helped us connect with our couples as we have been through the same experience. We know what they are going through and what is important. The biggest take-away from our wedding was that being in the moment and taking time to be with all of the people you love is truly special. It is time you will never get back.
Do you get emotional at special moments at a wedding?
We are always emotional on a wedding day. For us, it is impossible to imagine otherwise. Any photographer can learn the rules of light, composition, and posing. But how can you truly seek to photograph the essence of a wedding without immersing yourself totally in the emotions of it all? When you hire a photographer you are essentially asking someone to document your wedding day, as seen through their eyes. No two sets of eyes see the same and having someone who engages emotionally leads to the most precious images. Our favorite part of the wedding day changes with every wedding. Every couple is different, and each wedding has its own moments that truly take our breath away. Sometimes it is a special moment with a grandparent. Other couples who don't have their grandparents or even their parents, can have the most special of bonds with their girlfriends, for example. Our favorite moments are always the moments where we are let in and get to observe the amazing relationships that have made our couples who they are.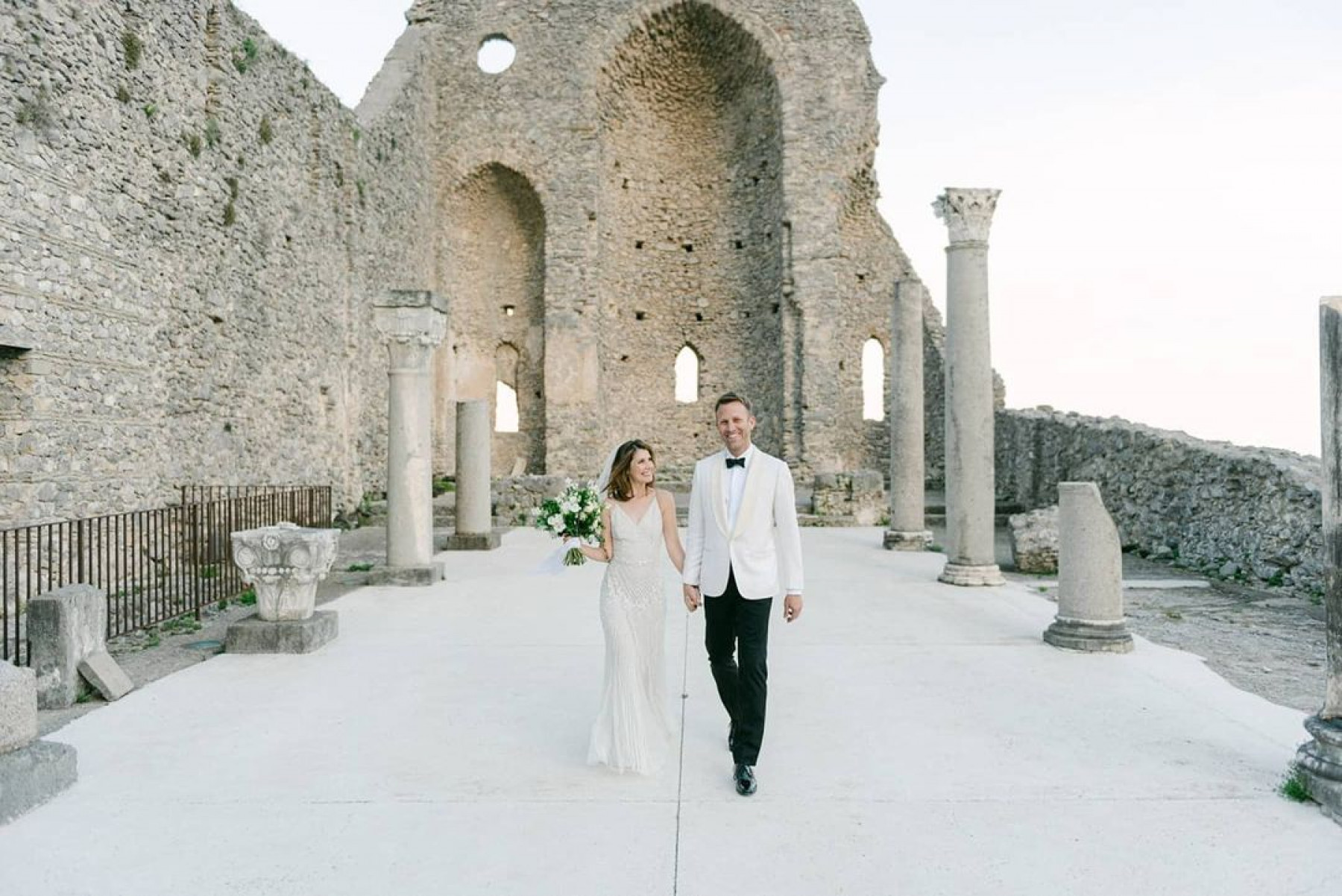 What makes the perfect wedding shot?
What makes a wedding shot beautiful is an intangible thing, one that you cannot describe nor explain. The photograph that truly catches one's eye is where the chemistry between the couple (and the photographer) has come together to create a true glimpse of that special moment. These photos, although beautiful, are usually imperfect, capturing the true essence of the myriad of things going on in that moment. Although you may see a stunning photo like this that moves you, it is so unique to that moment in time you can never replicate it. Holding one of these photographs of yourself is truly like having that moment bottled like a fragrance that can be revisited and enjoyed whenever you please.