@hoskelsa, Pinterest
It is sometimes believed that red lipstick is not an option for brides. However, if you know the secrets of such make-up, you can make it a stylish highlight of the entire wedding look. Here are some tips on how to wear a statement lip color on your wedding day.
Find your perfect shade
Red can be so many shades: from deep vampy shades to bright pinkish ones. Take some time to find your perfect match, and experiment with different shades beforehand for the big day. If you are unsure about the right color, try darker rich shades. They usually end up creating a more classy and elegant look. Red lipstick also looks best when applied matte.
Another useful life hack: if your mind is set on red lipstick, stylists recommend wearing it at least a few days before the wedding. So you will understand whether it suits you and whether you feel comfortable with it on your lips.
@daniloandsharon, @lauramake_up__
One accent at a time
The accent on the lips will be enough, so smoky eyes and dark shadows will probably make your total look heavy and vulgar. Go for light natural shades for the rest of the face, and keep the focus on the lips. This way you will make your total look more natural but with a little twist.
@makeupartistyana
Prepare your lips
Ensure you use a lip scrub before the wedding day, and apply a lip balm or a lip primer. Red can bring more attention to cracks or bumps on your lips. By preparing your lips properly you will also make your lipstick last longer.
@frida_aasen, Pinterest
A bold shade for a wedding party
It is best to apply red lipstick later in the afternoon, after the ceremony. This way you won't need to worry about kissing the groom and lipstick being smudged. Just as you may want to change your bridal gown for a shorter one for dancing, transforming classic makeup into an evening look can be easily done with bold lipstick. So if you want to impress your guests with red lips, it may be best to save it for the party.
@alyona_pushilina
Persistence and expressiveness
Red lipstick can be used to shape the lips perfectly and enhance facial features. A long-lasting lipstick is a must. Your lipstick should be high quality. It also requires careful wear and a perfect tone. So the ideal solution would be to have a stylist around you on the wedding day. Stylists recommend the lipstick «Nouba Millebaci 07» with its bright refreshing and deep shade as the safest option.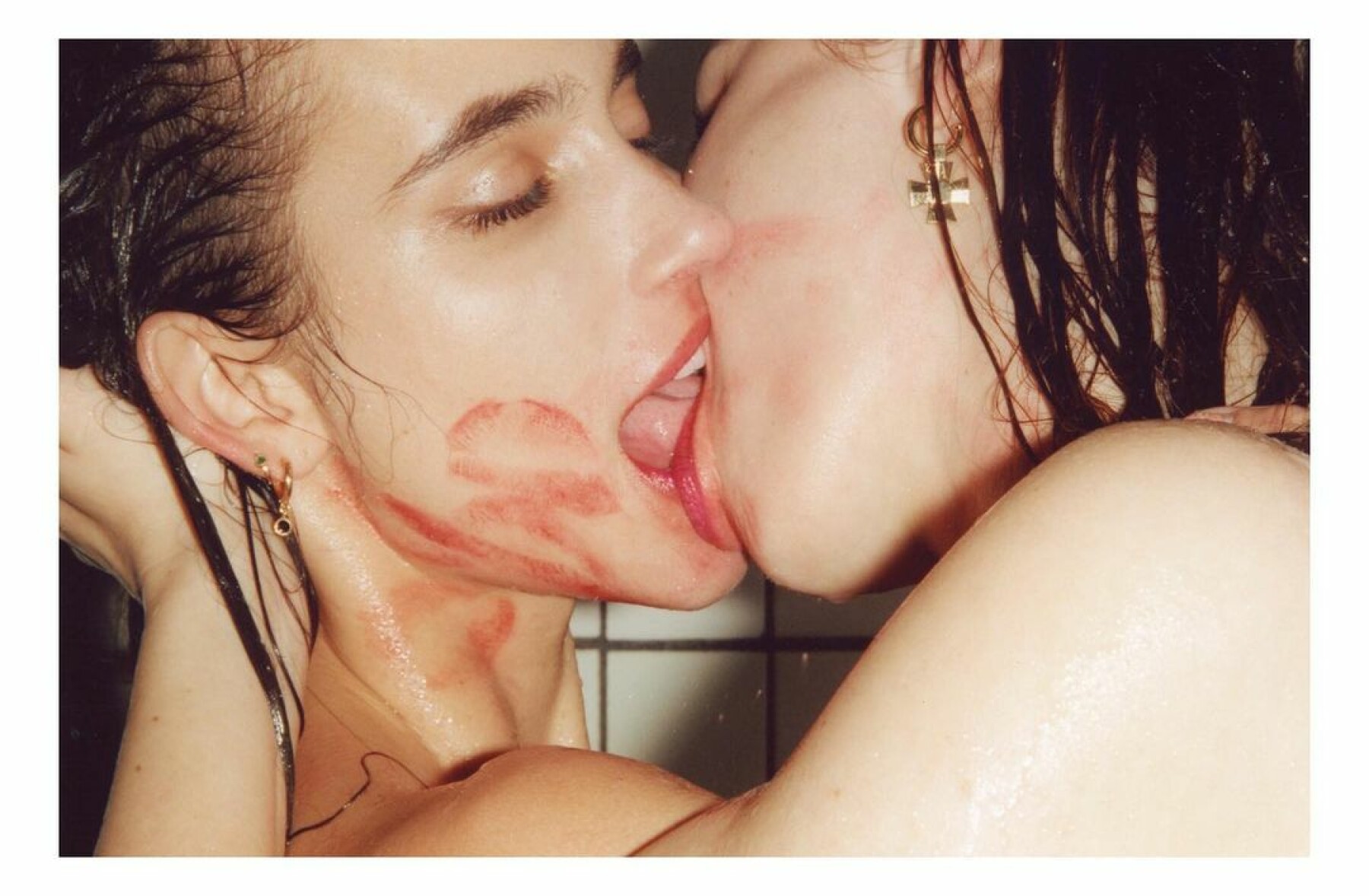 @samdameshek