@hannaschonberg, @luxunfiltered
A tan visually makes the body slimmer as well as the skin smoother. And it looks even more beautiful in contrast with the white wedding dress. But there is a serious problem — UV rays are harmful as they may cause melanoma, premature aging and other damages. If you love how golden skin looks like, then use a self-tanner — it is a safe alternative to sunbathing. Below, we have collected the best self-tanners that will make a gorgeous effect.
Clarins Golden Glow Booster
This product is the first in our selection for a reason. It combines ease of use with a quick, perfect result. Just add a few drops to your moisturizer before application, stir it up and apply it to your skin. You will see the result the very next day. You can adjust the intensity of the tan: two or three drops are enough for a lightly golden skin, but you can add more to enhance the effect. The product runs out in three months if used 3-4 times a week. Tanning cream is also effective, but there is always the danger that it will lay in spots or will be imprinted on clothing. This will not happen with the concentrate — the "tan" will lie very evenly. And the aloe extract in the formula has a caring effect, moisturizing and protecting the skin.
Clarins Radiance-Plus Golden Glow Booster for Body, $47
Lux Unfiltered Self-Tanning Cream
If eco-friendly products are fundamentally important for you, check out Lux Unfiltered moisturizing self-tanning cream. This product is vegan, natural, the packaging is recyclable, and it is also does not get tested on animals. Also, the cream does not have the specific unpleasant smell that is typical for self-tanners. Instead, the product has a Rosewood and Santal scent. Nothing but pluses, right?
Lux Unfiltered N°32 Hydrating Self-Tanning Cream, $34
St. Moriz Self-Tanning Mousse
St. Moriz has won Beauty Insider's Best of 2021 award in the "Best Body Tanner" category. Sounds like it should already be credible. But if you're still worried that you won't like your self-tanner and the jar will gather dust in your closet, St. Moriz has come up with mini versions of their products for this case. And it's also convenient to take them on short trips, since they require the minimum of space. The application is simple: put the product on a special glove (the brand has them in its assortment) and distribute it on your skin — thanks to this technique the mousse will lay evenly.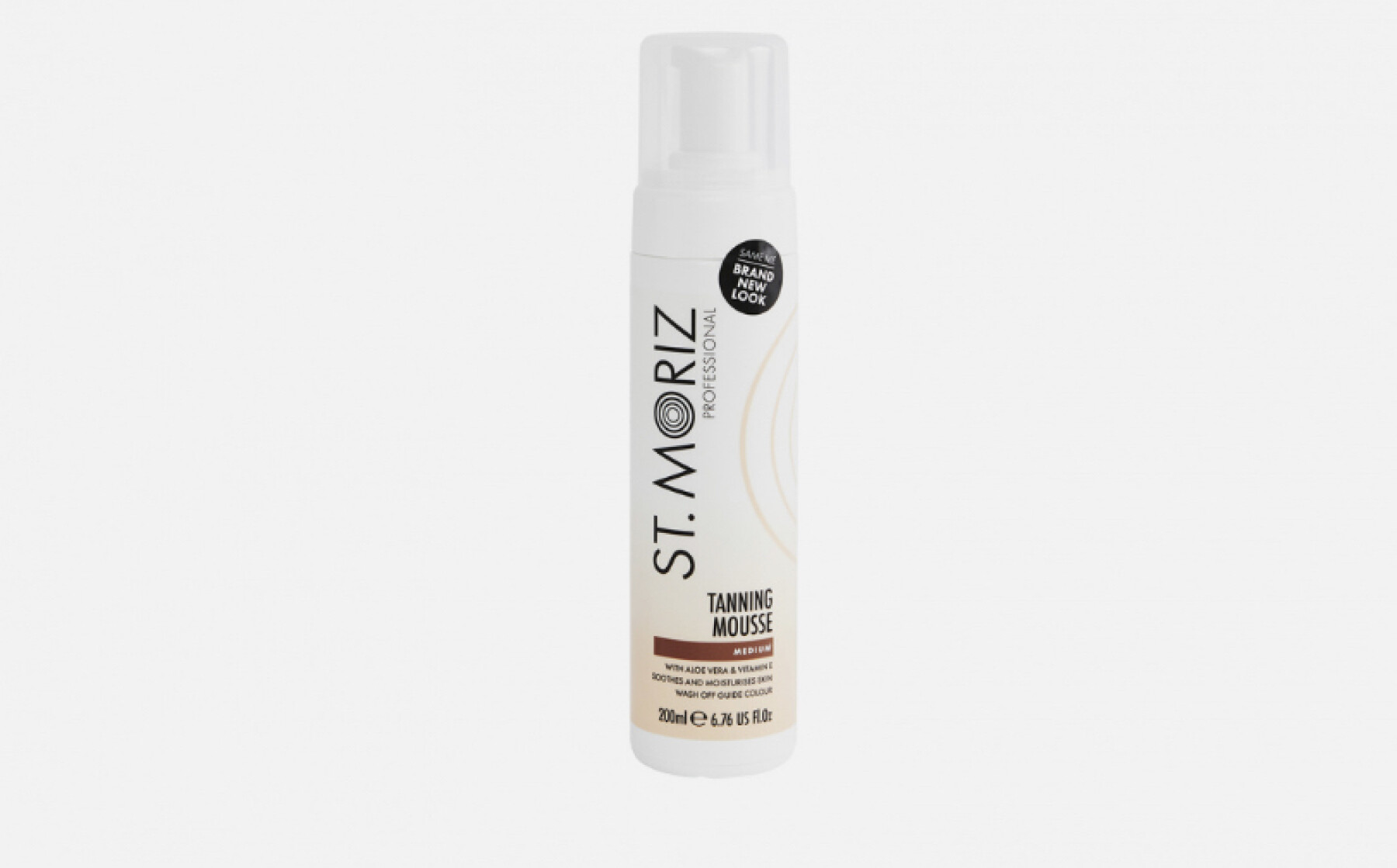 St. Moriz Professional Self-Tanning Mousse Medium, $12.99
St.Tropez Self Tan Classic Lotion
For those who have trouble applying a self-tanner, St.Tropez lotion is exactly for you. Just three minutes in the shower and you look fantastic! The product does not foam and does not cleanse the skin, but it has a shower gel texture and a mind-blowing caramel smell. However, the effect will not be visible immediately: you need to apply the product 3-4 days in a row to get golden skin, and to maintain skin tone — 1-2 times a week.