In order to walk down the aisle in a «dream dress» you need to choose what your heart tells you. We have compiled a list of simple rules that will help you to make the right choice. 
Do not buy a dress until you have decided on the the theme of your wedding.
Long before the celebration you might choose a chic "royal" outfit with a long train and rich decor and then change your mind and have a wedding in the fresh air in an eco-hotel. Then your dress would not match the theme. It's worth planning the celebration around a concept that suits both the groom and bride. You want the wedding to reflect your relationship and not be centred around one thing, even if it is very beautiful.
A good bridal salon is half the success
You will remember not just the wedding day itself, but also the pre-wedding preparation for the rest of your life.  So make sure that these memories are as pleasant as possible! The point isn't simply a nice atmosphere, professional and caring consultants, but also the additional services. For example, you can your dress according to your figure and arrange the delivery of the dress on an appointed day.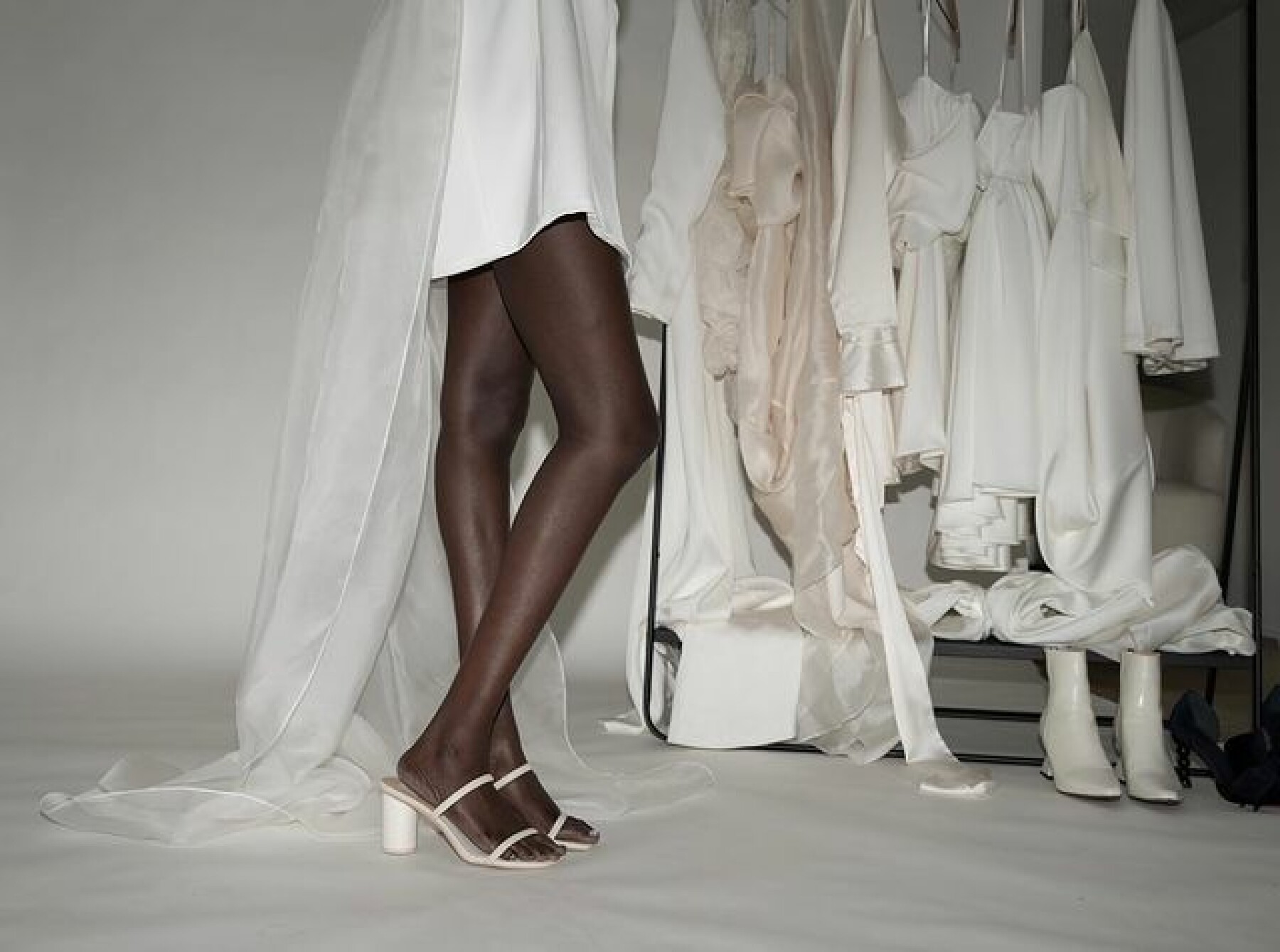 Do not wait for the perfect day to try the dress on
Going around wedding salons in anticipation of the day where you finally lose weight and decide to try on the most tight-fitting dress from the window is a bad idea. By delaying the purchase to the last minute you are making it worse. You will have to choose your outfit in a hurry and there may simply not be time left for a fitting or the thoughtful selection of accessories. 
 Trust professionals, not your friends! 
When choosing a wedding dress listen to the advice of only two parties: stylists who see "your" silhouettes, colors, styles, and organizers who understand which dresses fit the concept behind your celebration and which don't. No one forbids inviting your friends, but do not take their words too seriously: in the end, they are only influenced by their own taste.
Try on different options
Try on different types and styles of dresses — you will never know exactly how the outfit will look on your figure until you see yourself in the mirror. It may turn out that the delicate lace that you so dreamed about makes the look too simple, and minimalist outfits that initially seemed boring, on the contrary, favorably emphasize the natural beauty.