Few people know that an "Inventing Anna" star Julia Garner got married at the end of December in 2019 before the pandemic. The story of romance between Julia and musician Mark Foster began at the Sundance Film Festival. Before proposal they were dating nearly 10 months.
The decision to marry at New York's City Hall and invite close friends and relatives appeared from the williance to have a big wedding and in the same time a small celebration for two — it was something in the middle. Julia loves suits and has always believed that if she would have been marry in the courthouse, she wanted to wear one.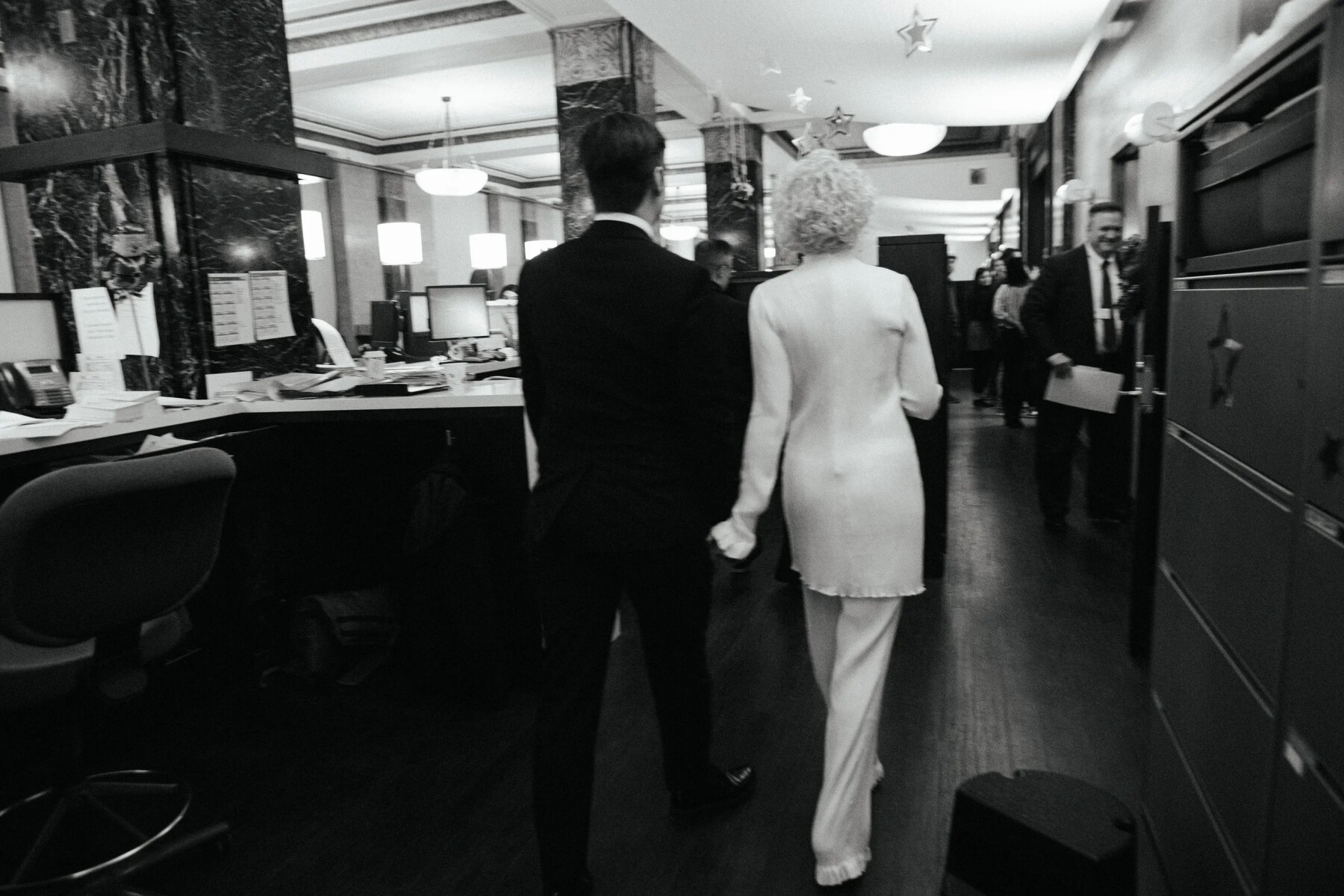 Julia also wanted another more femenine outfit for the wedding party. But during the preparing for the wedding, actress faced with a problem — because of the production she had no time to went shopping and buy her ideal bridal outfit. Luckily, she got a DM from one of the most popular bridal designer in US Danielle Frankel. Julia was asked if she had found a dress for the wedding. And of course she hadn't.
So both outfits, for the ceremony and party, were from Danielle Frankel. On the first wedding day there was a silk suit with trousers and top. The second one for the party with friends as Julia wanted was more femenine. Actress wore mini dress with lace details.
Julia Garner and Mark Foster didn't have a wedding planner. They prepared celebration by themselves. The couple's friends DJ Cash, photographer Andy Barron and confectioner Ron Ben-Israel were responsible for the music, photos and cake.