Celebrity weddings are often amongst the most talked about events for many decades after their special day. The public will always be interested in what kind of dress the bride will select, how the couple chooses to celebrate, and who will be invited. In this article, we'll look at celebrity couples who have recently become engaged, celebs who are rumored to be getting engaged sometime soon, and the most anticipated weddings of 2022.
Jennifer Lopez and Ben Affleck
Ben Affleck and Jennifer Lopez started dating in 2002. Back then, fans dubbed their union "Bennifer" and predicted a happy future for the couple. They even announced their engagement in November of 2002. However, the wedding never came to be. Sadly, Ben and Jen broke up after two years of dating and went on to start families with other people.
In 2021, the news of Bennifer 2.0 broke. The celeb pair resumed the romance, which became, arguably, the biggest story of the year. Paparazzi recently caught Ben Affleck in a Tiffany boutique choosing something sparkly, an engagement ring, perhaps? We're hoping that 2022 is the year that Bennifer finally ties the knot! 
Brooklyn Beckham and Nicola Peltz
Pictures of Brooklyn Beckham and Nicola Peltz together first appeared on their Instagram at the beginning of 2020. And in July of that same year, they were engaged. Brooklyn, the son of a famous football player David and former Posh Spice Victoria, proposed to Nicola with the blessing of his parents. Nicola has been welcomed with open arms by the family and we cannot wait to see these two love birds get hitched!
The rumored wedding date has already been leaked and the happy occasion has supposedly been fixed for April 9, 2022. The celebration will take place at the Peltz estate. Nicola will reportedly have several dresses: for the reception which will be designed by Victoria Beckham, and the bride's look for the ceremony was entrusted to Valentino. It is also known that Vogue will cover the wedding, so guests are not allowed to publish pictures from the celebration.
Britney Spears and Sam Asgari
Britney Spears met dancer Sam Asghari on the set of the Slumber Party video and they've been together ever since. For a long time, people doubted the sincerity and authenticity of the couple's relationship. The situation was aggravated by the conservatorship, which saw her father Jamie Spears supposedly forbid his daughter to marry again.
As soon as the singer was finally liberated by the #FreeBritney movement, Sam dropped down on one knee and gave Brit an impressive diamond ring. And although Britney keeps the details of her nuptials a strict secret, she has already told fans on Instagram that she has entrusted the design of her wedding look to the iconic Donatella Versace.
Kourtney Kardashian and Travis Barker
Kourtney Kardashian and Travis Barker have known each other for many years, the musician even cameoed in the reality show "Keeping up with the Kardashians" years ago. But the spark of romance in their relationship only appeared at the beginning of 2021. Fans of the couple could tell that it was serious. Provocative photos, vows of love and constant joint exits fueled rumors about a possible wedding. And then, in October, it finally happened! Their engagement was announced via Courtney's Instagram. She captioned the snap, "forever @travisbarker". Travis proposed to his beloved on the beach in Montecito, surrounded by several thousand red roses laid out in the shape of a heart.
Neither Courtney nor Travis have made official statements about the wedding yet. According to HollywoodLife, the couple plans to have a modest wedding for only their nearest and dearest.
Kate Hudson and Danny Fujikawa
Kate Hudson and Danny Fujikawa started dating in 2016, although they met much earlier. "I first met Danny when I was 23 and pregnant with Ryder. Danny's half-sisters, Sarah and Erin Foster, are my best friends, so we've all been in the same circle for over ten years." In 2018, the couple had a daughter.
Kate and Danny's engagement came three years after they became parents together. The actress posted on Instagram from the top of the mountain and left the caption: "Let's go!", adding wedding emoji. Kate was seen with a massive diamond ring at the Met Gala, where the actress appeared in a pale pink suit with a top and skirt, and a long feather coat. The couple has yet to comment on the celebration itself.
Megan Fox and MGK (Colson Baker)
One of the most provocative couples in Hollywood, actress Megan Fox and musician MCK, real name Colson Baker, have been together for only a year and a half, but on January 11 they announced their engagement on Instagram. Megan posted a touching video, under which she wrote: "Somehow a year and a half later, having walked through hell together, and having laughed more than I ever imagined possible, he asked me to marry him".  
Judging by the unusual emerald and diamond ring, the wedding is also bound to be a unique and unusual affair. But so far, neither Colson nor Megan have spoken to the press about the preparations.
Macaulay Culkin and Brenda Song
The actor, who starred in Home Alone and Home Alone 2, has finally decided to legalize his relationship with actress Brenda Song. The couple have been together for 4 years and have a son.
The engagement was confirmed by a friend of the actor, and later by Brenda herself, who boasted an impressive ring on the streets of New York. Nothing is known about the wedding yet, but most likely, just like the engagement, the celebration will go off quietly, with very little information made public.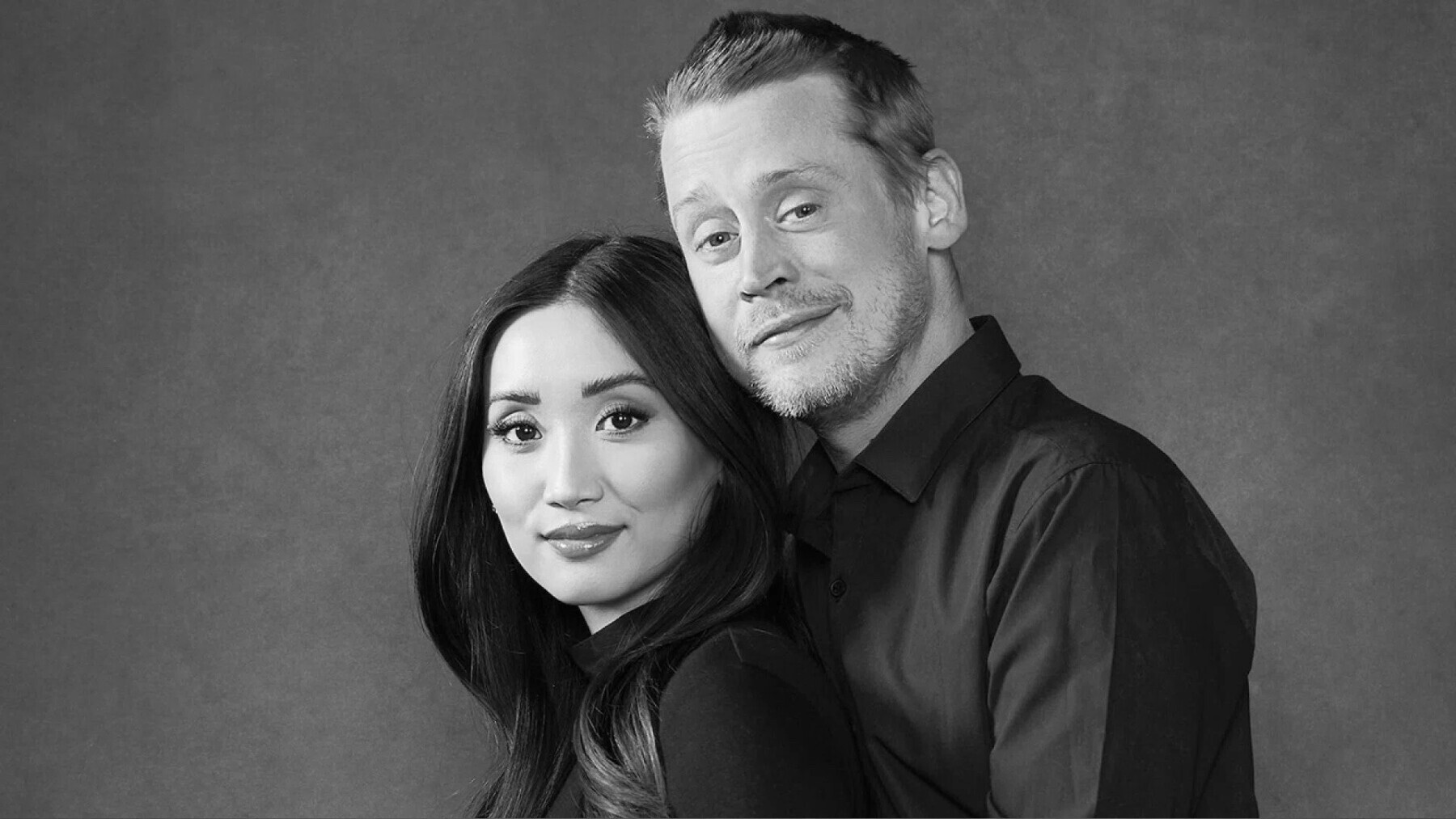 Rihanna and A$AP Rocky
It seems that there isn't a persona live today who has not seen a photo of a pregnant Rihanna. On the last day of January of this year, the singer announced to the world that she was expecting her first child with her beloved A$AP Rocky, arranging an iconic photo shoot with her baby bump. Rumors that the musicians are dating have surfaced from time to time over the past two years. And now, finally, it's official and oh so serious! 
Fans of the couple are confident that news of their engagement will soon break. A$AP Rocky has already admitted in an interview with GQ that Rihanna is the love of his life. He hasn't backed up his big words with a sparkling multi-carat ring just yet, but we think 2022 might be the year!